Kshitij Deo, Chief Executive Officer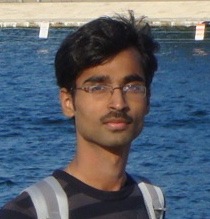 Kshitij completed his Masters in Mechanical engineering from Indian Institute of Technology, Kanpur. He played a key role in the creation and deployment of a student nano-satellite – "Jugnu". He led a RDSO/Indian Railways sponsored project involving the design and development of a MEMS based Oscillation Monitoring System for condition monitoring of railway tracks. He has also been involved in the development of automotive sensors and instrumentation.
Kshitij is passionate about designing innovative and revolutionary embedded systems. He has an amazing knack for quickly putting together controllers and sensors to create simple and effective systems.

When not baking fresh circuits, he likes to grab an occasional candid click on his DSLR and listen to some classics.
Praneeth Bodduluri, Chief Technical Officer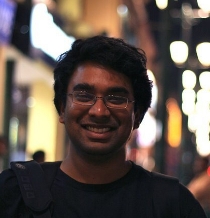 Praneeth completed his Masters in Physics from Indian Institute of Technology, Kanpur. He started his career as a freelance consultant working on a wide range of technologies from developing custom kernel modules and porting uClinux for Embedded devices to deploying servers for high availability and horizontal scaling. Being a hardcore linux fan and a typical Free and Open Source Software geek, he craves for technical challenges and loves to burn through the night working on interesting ideas.
Praneeth is a member and a developer for the Sahana Software Foundation working with the Sahana Eden project. He has been involved with development, deployment and maintenance of websites and infrastructure for organizations in the Humanitarian ICT domain.
When not playing with technology he likes to travel, indulge in good food and great conversations.